Every day at CVI Medical, we help customers retain their independence by providing guidance on walking aids that will best assist them with mobility. For example, some customers come in for a walker and end up buying a rollator. You may ask yourself, "What is the difference between a walker and rollator?" So glad you asked!
Walkers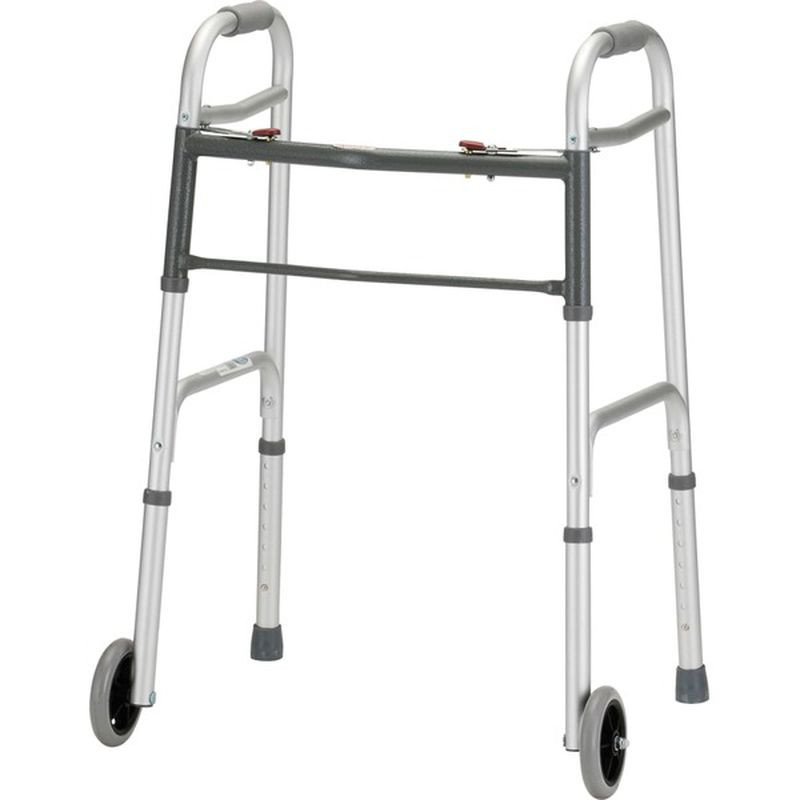 A walker is a simple structure that was first developed in the early 1950s so it is probable you have seen a person using one. It forms even support around the left, right, and front of you while you walk into the frame from the back. These are great if you need something lightweight and more stable. For example, after hip surgery, many people will opt for a walker over a rollator because of the control and stability a walker has to offer. Walkers can come with 4 legs, or 2 wheels up front and 2 legs in the back. The benefit to having two wheels in the front allows the walker to glide on the ground more easily. Many people will attach walker skis or tennis balls to assist the glide. If you opt to have four legs, which is the most stable, you will need to pick up the walker with each step. Granted it only weigh 7.5lbs, but that can be a bit inconvenient. Most people will go for the walker with wheels, plus skis. The stiff frame can make turning more difficult so if the walker is not right for you, a rollator is also an option.
Rollators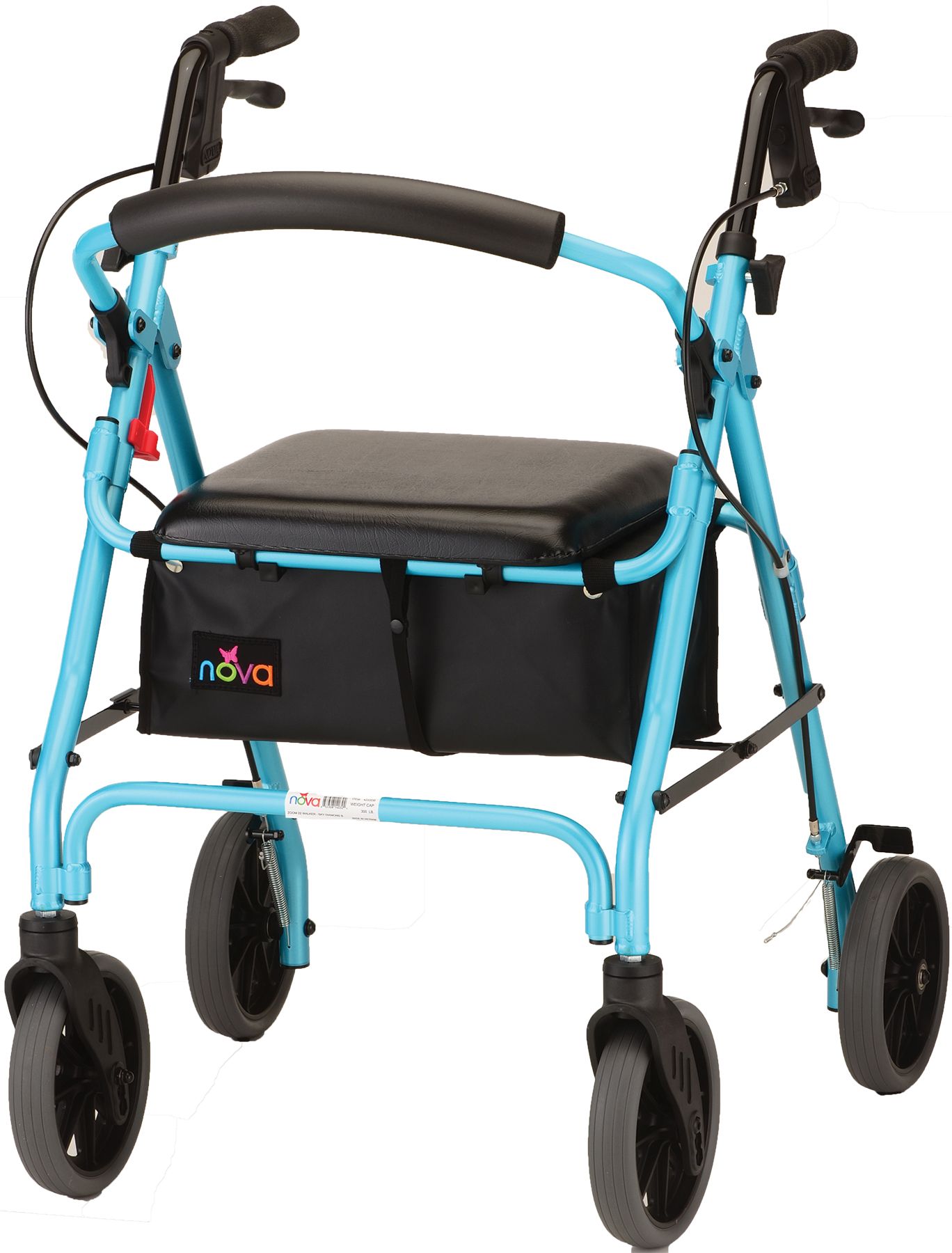 The rollator is a walking device with four wheels, a seat, and brakes and was developed by Aina Wifalk in 1978 to provide a smooth ride, a place to sit when you get tired, and better maneuvering when turning. Today, these mobility devices come in a variety of sizes and colors. Our bestselling brand of rollator is Nova Joy, who termed their rollators as "sexy walkers." Yes, you read correctly. These are not your grandmother's basic walker. These rollators come in fun colors and attractive accessories. You can accessorize your rollator with a fun bag, cup holder, cane holder, flashlight, you name it, we probably have it! Nova strives to make their rollators fit you and your lifestyle. We also carry rollators from Medline, Trust Care, and Drive and have over twenty different models on our showroom floor.
The one downside to rollators is they weigh between 11–20 lbs. This can be too much for some people to lift in and out of their car. If that is the case, Stander Mobility created the EZ Fold-N-Go Walker that only weights 7.5 lbs. We call these our 'Going to the Theater' walkers. They are very stylish and fold almost like an umbrella. Although it functions like a basic walker and has no seat, the wheels up front can be released to pivot just like a rollator. This makes turning far easier. Say you need a little extra stability one day; the front wheels can lock again to roll straight ahead.
Walking Aid Choices
It is hard to know what the right walking device is for you. That is why at CVI Medical we have a retail store with expert staff who can fit you for the perfect device based on your needs. We have many options so you can choose what fits your style. Come visit us and regain mobility!